A unique, process driven approach to delivering outstanding results for our partners.
Our graphic designers are just as comfortable designing for traditional media as they are for digital media. Whatever your need is, we have an experienced team at the ready to tackle your next project head on.
From background research and consultation to strategic implementation, we design websites for individuals and companies of all sizes. Accessible and intuitively laid out information is key to having a website that will be engaging for your audience.
Branding is all about creating the right impression. Whether you're looking to rebrand an existing company or you're a startup without a logo, we are all about creating an engaging, innovative new face for your company. Click through the steps below to get an idea of our process.
Let's Talk!
In person. Please! We'll sit down and discuss your current identity or brand and assess its weaknesses and strengths. We'd love to hear what direction you're looking to go in! Meanwhile we're furiously scribbling down notes trying to catch the spirit of your identity desires. Once we're clear on what it is you're looking for and what you need, we'll get to work.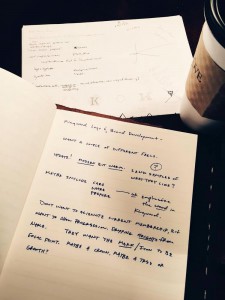 Looking for a Qualified Team for Your Next Project?